The Sainte-Marie Cathedral, which majestically dominates the city of Auch, is a major site on the roads of Saint-Jacques de Compostela classified as World Heritage by UNESCO. Begun in July 1489 it was consecrated on February 1548, but it took two centuries to complete its construction (1680) : this is one of the last gothic cathedrals.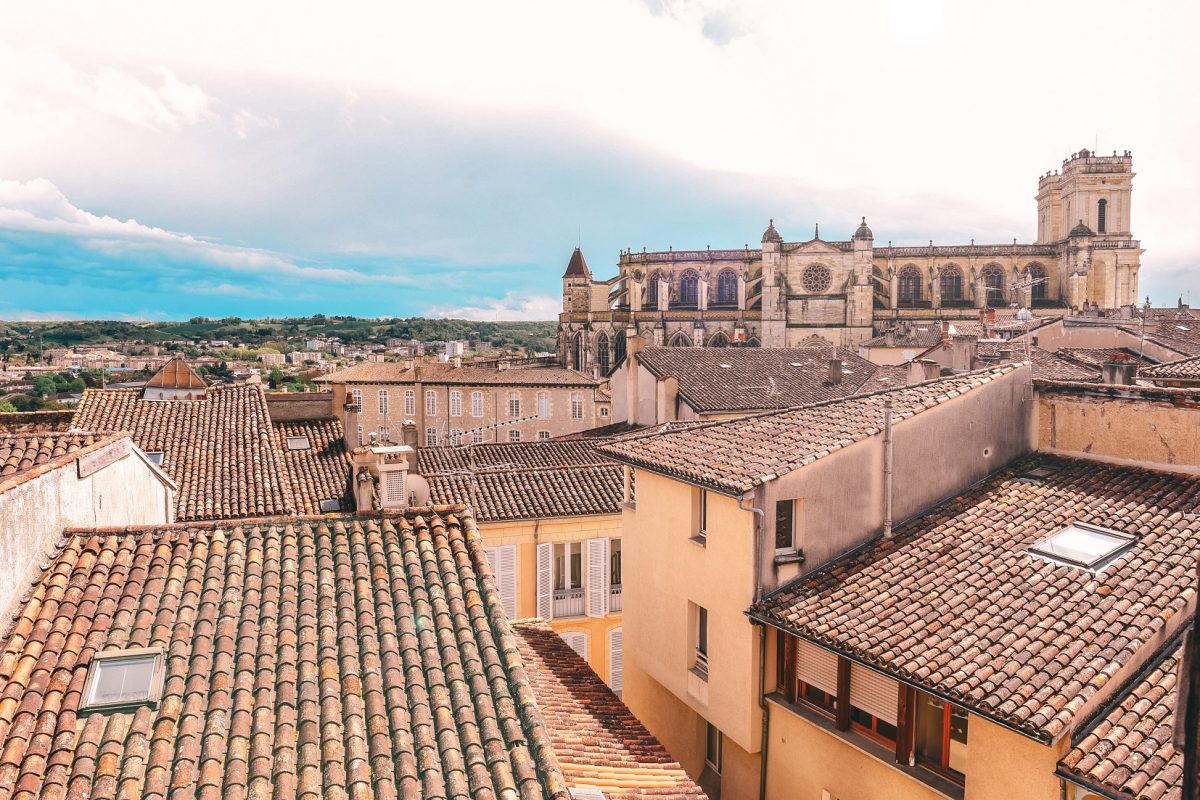 A fusion of Gothic and Renaissance
A such imposing monument in the heart of the Gers tells us the influence of the historic capital of Gascony that was Auch. See the variety of styles: Gothic Flamboyant for the whole of the work, and Renaissance for the framed facade of 2 towers. Size and flamboyant Gothic style will amaze you !
A sight for sore eyes
Inside the sobriety of the decor, the height of the vaults (26 m), and the light will dazzle you.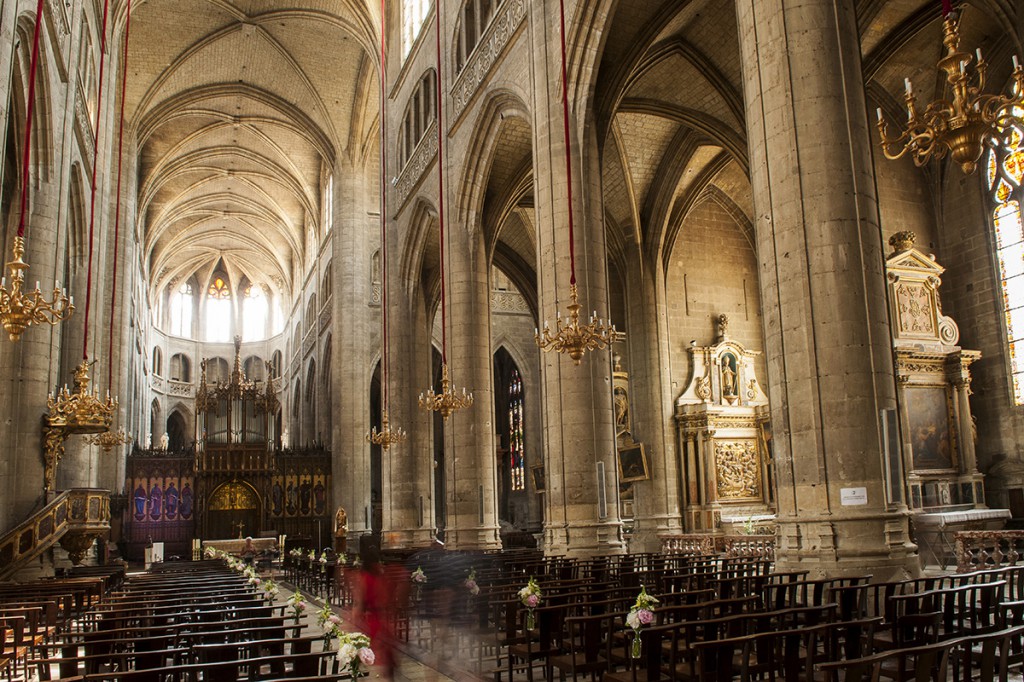 The windows are made of unusually strongly-coloured glass, in the primary colours of blue, red, and green.
The stained-glass windows of Arnaud de Moles (16th century)
They're often declared the most beautiful from this period in France.
These windows tell the story of the Bible, beginning with the creation and the Garden of Eden and leading on to Christ's crucifixion and resurrection. They are full of characters from the Bible and from Greek and Roman mythology
The exceptional woodwork of its choir stalls
The oak choir, composed of high stalls and low stalls where more than 1500 characters are carved by unknown authors, representing an iconographic ensemble of incomparable richness.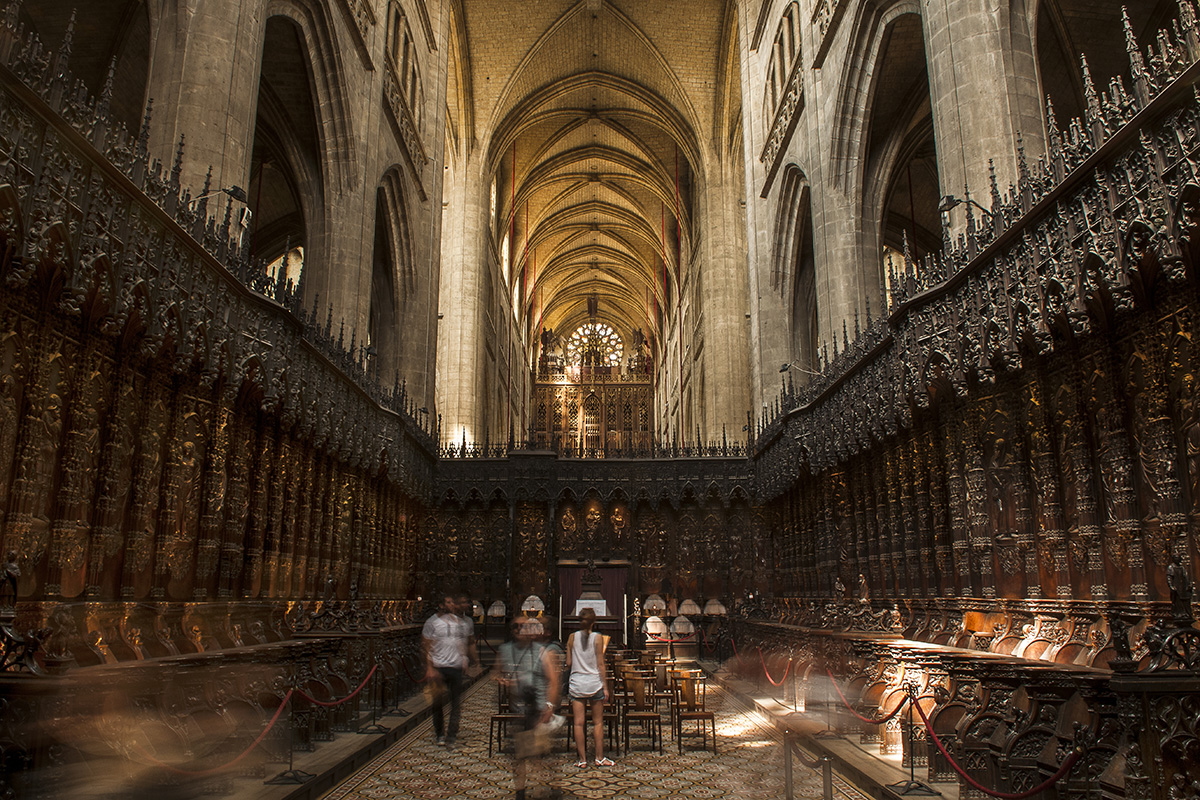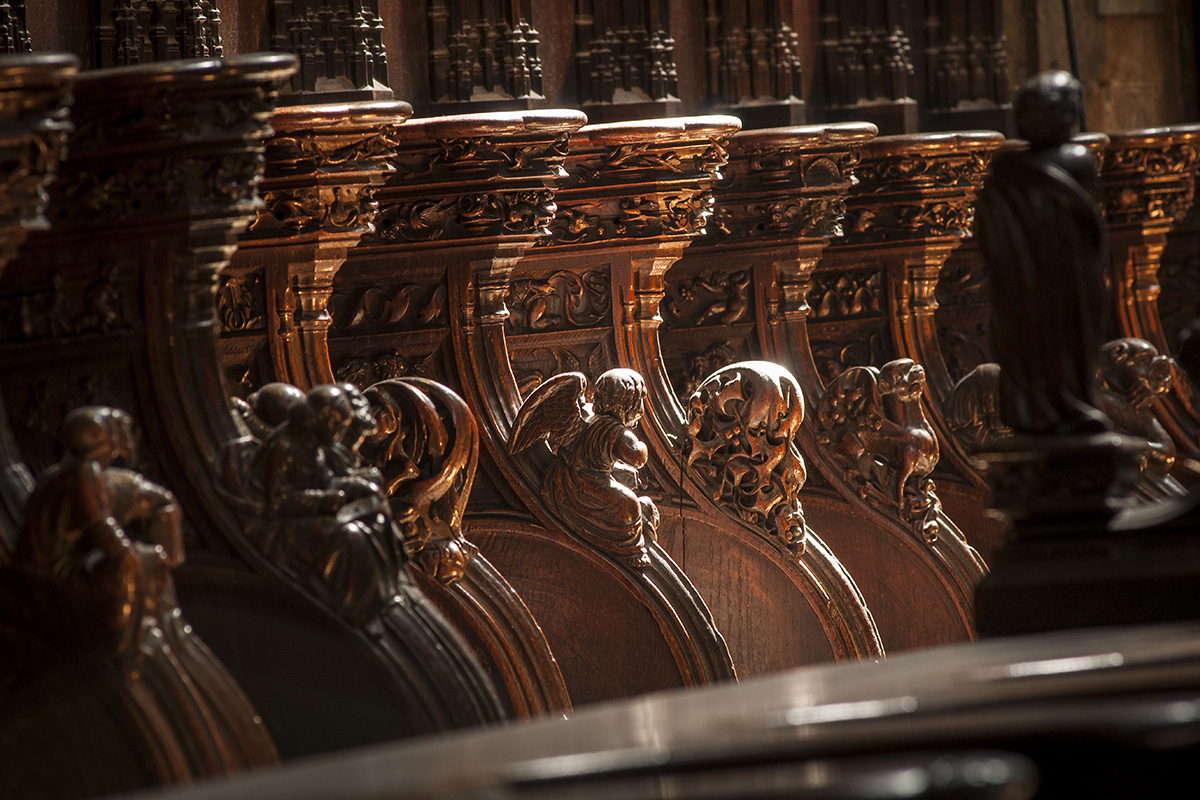 They consist of designs, inspired by the Bible and nature. The oak they are made of had been laid in the River Gers to harden it and make it better for carving.
The great organ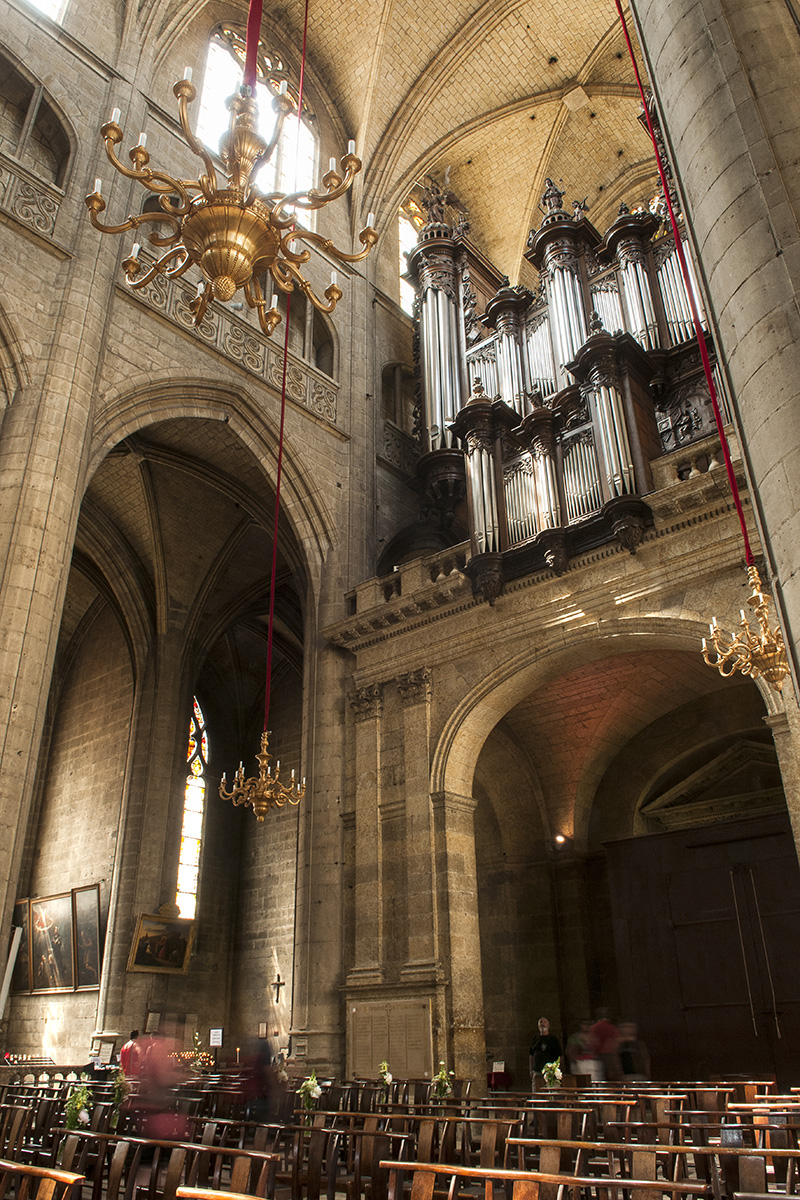 The great organ of Jean de Joyeuse being completed in June 1694.
Visiting the Cathedral
To discover the monument by yourself, there are brochures and guides available in the Cathedral or at the Tourist Office. An excellent apps " Explore Auch " is also available.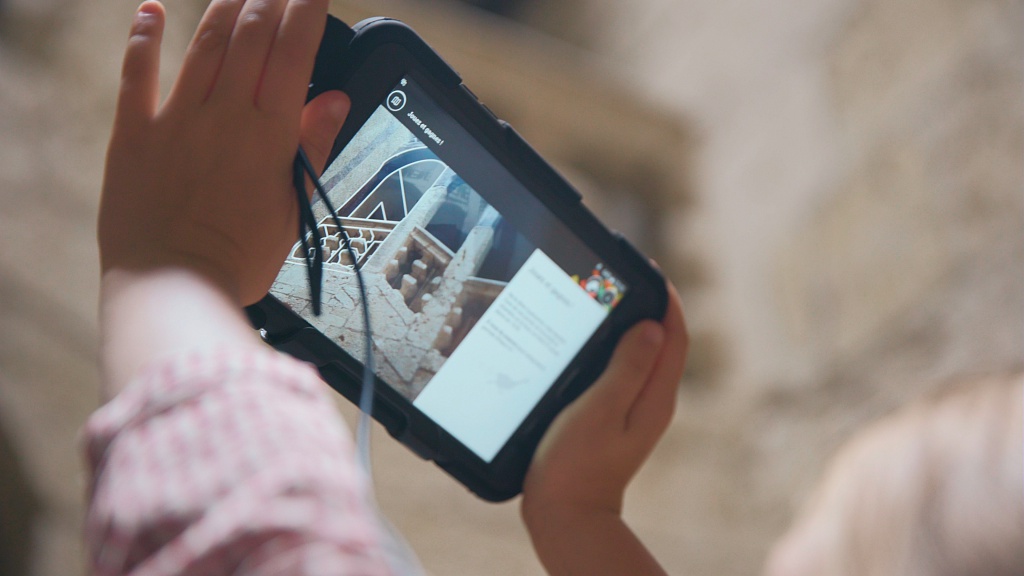 You prefer guided visits ? please contact the Tourist Office, your one-stop contact as you organise your discovery of Auch and the Cathedral. It offers the full service from guided tours with commentary to all-inclusive or made-to-measure packages, including accommodation, meals, …
You will also appreciate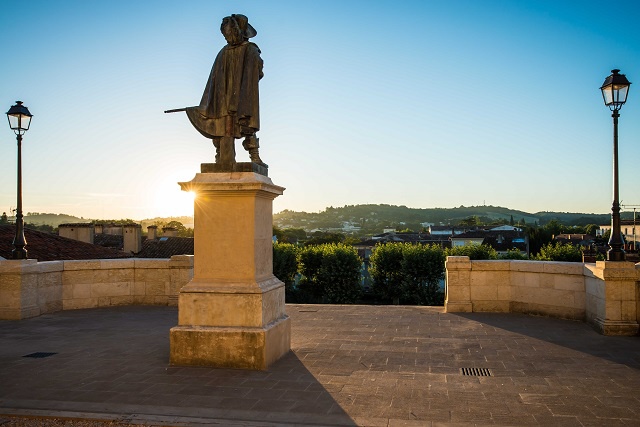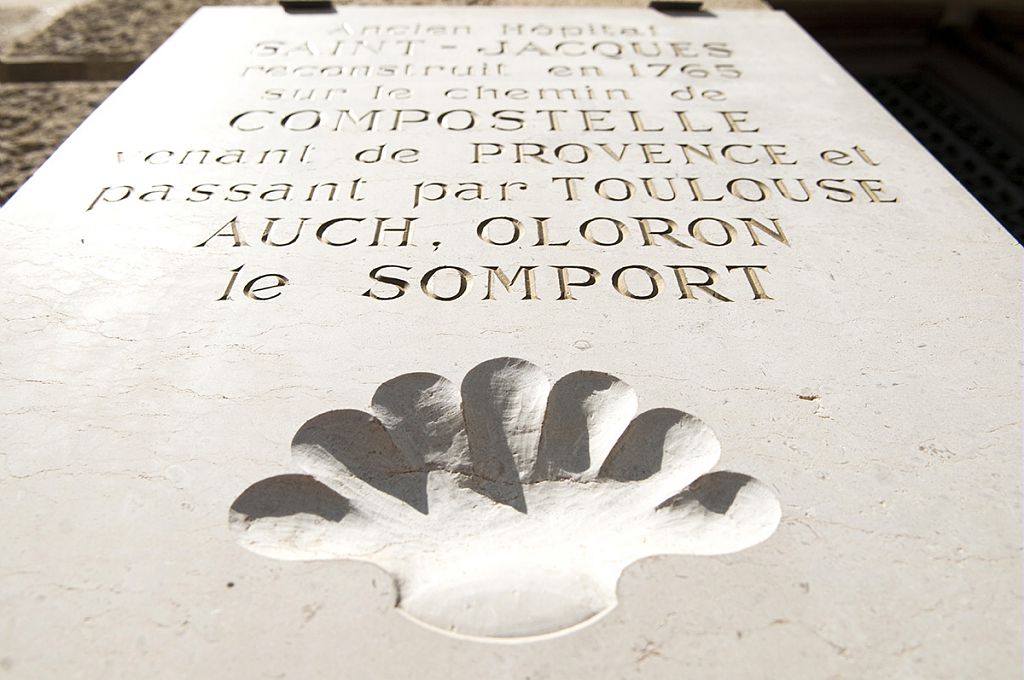 On Camino de Santiago, via Auch and Montégut from Toulouse heading towards Marciac... Take a break here !